"They talked me through the procedure of how they were going to clean the carpet. They were very professional and friendly, and I would definitely recommend this company."
Why Trust Us?
If you are looking for a reliable, professional carpet cleaner, we at Island Carpet & Upholstery Cleaning Specialists will meet your needs. We are one of the leading carpet cleaners in Colchester, as well as the rest of Essex, Suffolk & London, for both Domestic and Commercial needs.
Our fully qualified and fully insured technicians keep up to date with the latest equipment and cleaning solutions, so our customers know the method being used on their carpets and upholstery, is safe, tested, and able to give the best results possible.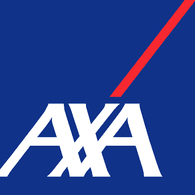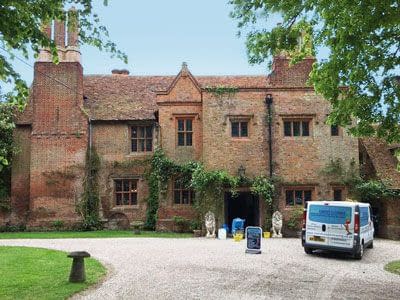 Carpets
Buying a new carpet is a major investment to your home, and regular cleaning is necessary to keep it looking new. Just as the clothes we wear need regular washing to keep them fresh and hygienic, so do your carpets. Accumulated soil and grit are major causes of reduced carpet life, and enable destructive and harmful mites and bacteria to work unchecked.
We only use the best carpet cleaning equipment and materials to get your carpets and rugs looking their best. We use only safe, biodegradable, non-toxic and non-irritant solutions.
• Clean carpets prolong their life-time
• Child & pet friendly
• Stain removal & protection service                         
• Rug Cleaning 
Book a quote
"I was debating replacing my old, worn carpets but thought I would give Island Carpet Cleaning a go.  I'm chuffed that I did, they were on time and professional, and they've made my carpets look new again."
Upholstery
Most people don't clean their upholstery enough. Not even with a quick vacuum. Is this how you treat your upholstery? You are sitting on dirt, dust, sand, grit, dust mites and many other pollutants. Protect your investment and have your upholstery professionally cleaned. Our upholstery cleaners take the time needed to clean every square inch of your furniture to remove as much dirt as possible.
Leather Cleaning
Is your leather looking past its best and lost its texture and feel? Grease and oils can bond with the surface of the leather, filling the grain and dulling the colours. As these items are very expensive you should protect your investment in leather and have them thoroughly and professionally cleaned.
• Soil weakens the fabric
• Fabric & leather protection service
• Child & pet friendly 
• No job to small
Book a quote
"Had my upholstery cleaned by Island Carpet Cleaning and I was amazed at the difference once they started cleaning it. Would definitely be using this company again!"
Hard Floors
Island Carpet Cleaning Specialists can provide the level of deep cleaning to rejuvenate your floor coverings. We are always happy to come to you and carry out a free test patch on your hard flooring, so you can get a rough idea of the results that we can achieve. Below are just some examples of the type of flooring we can clean.
• Vinyl composite tiles
• Amtico and Karndean
• Linoleum Rubber PVC
• Safety Flooring
• Ceramic Terracotta
• Slate Marble Limestone
• Travertine Terrazzo Wood
• Stone
• Altro safety flooring
"Had Island Carpet Cleaning round to clean my hard floor and they've brought it back to life, I can't believe how great it looks!"
End of Tenancy
• Thorough deep clean – before you move in or out
• Cleaning of the property
• Cleaning of the carpets
• Fully trained and insured technicians
• Domestic & Commercial
Book a quote
"I had to get my carpets cleaned before vacating my flat, so I called Island Carpet Cleaning. They quickly managed to fit me in last minute and did a grand job."
"The team did a gr
eat job on our lounge carpet, and even came back when we had a soot stain, which happened just after the carpet had been cleaned."
"Thank you guys for doing my lounge! Looks fab, very happy customer."
"Island Carpet Cleaning visited our home and cleaned our carpets throughout. The carpets were in quite good condition, as they're not too old, however there was a vast difference when the team left, the carpets looked much cleaner and smelt great!! I would always strongly recommend Island Carpet Cleaning, their service was efficient, to the point and to a remarkable standard."
"Really great service, my carpet was an absolute mess and I've used carpets cleaners on it in the past, but never had a good result! Now it's brighter and the stains I couldn't remove are gone! Smells brilliant and even feels slightly softer! Friendly professionals and a good price!"
"Had my carpets cleaned by Island Carpet Cleaning just after Christmas – very impressed with the customer service throughout. I thought my carpets were fairly clean but obviously not! Amazing results and no hesitation in recommending Matt and the team. Thanks again."
"Island Carpet Cleaning came and cleaned our carpets. With a busy house full of children and dogs, they were pretty disgusting, but looked fantastic after cleaning, much better than expected. We have had them cleaned before, but unimpressed by other companies, Island carpet cleaning have done a proper job, many thanks."