Why Trust Us?
If you are looking for a reliable, professional carpet cleaner, we at Island Carpet & Upholstery Cleaning Specialists will meet your needs. We are one of the leading carpet cleaners in Colchester, as well as the rest of Essex, Suffolk & London, for both Domestic and Commercial needs.
Our fully qualified and fully insured technicians keep up to date with the latest equipment and cleaning solutions, so our customers know the method being used on their carpets and upholstery, is safe, tested, and able to give the best results possible.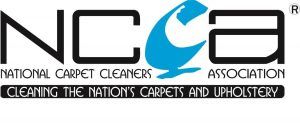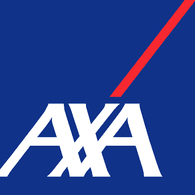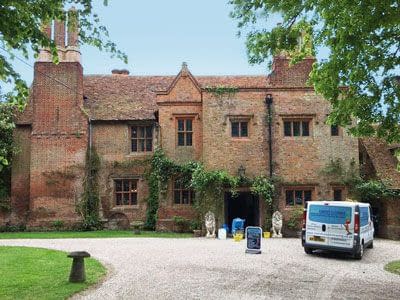 Established for over 20 years    
 Family run business  
 Out of office hours 
  Reliable, professional specialists
 Fully trained and insured technicians
 Can reach places others can't
"They talked me through the procedure of how they were going to clean the carpet. They were very professional and friendly, and I would definitely recommend this company."
Who we clean for.
Carpets
We understand that the floors in your reception, offices, and corridors are a window for your business. Impressions count, so let us help you make the right impression on your clients, customers, visitors and employees.
We offer specialist Carpet Cleaning service to the commercial, industrial, retail and leisure industries and cover many areas such as Witham, Chelmsford, Maldon, Dedham and Ipswich as well as Colchester.
We use only the best carpet cleaning equipment and materials to get your carpet and rugs looking their best. We use only safe, biodegradable, non-toxic and non-irritant solutions.
Clean carpets prolong their life                          
Child & pet friendly 
Stain removal & protection service                         
 Rug Cleaning
Book a quote
"Being the landlord of my pub, it's my duty to ensure our carpets are never filthy or greasy, so I enlisted the help of Island Carpet Cleaning, they came over, performed a test patch and gave me a quote then and there. In the early hours the following week, the team came and cleaned our carpets, they did a brilliant job and I will definitely be using their services again."
Upholstery
Most people don't deep clean their upholstery enough. Not even with a quick vacuum. Is this how you treat your upholstery? You are sitting on dirt, dust, sand, grit, dust mites and many other pollutants. Protect your investment and have your upholstery professionally cleaned. Our upholstery cleaners take the time needed to clean every square inch of your furniture to remove as much dirt as possible.
Leather Cleaning
Is your leather looking past its best and lost its texture and feel? Grease and oils can bond with the surface of the leather, filling the grain and dulling the colours. As these items are very expensive you should protect your investment in leather and have them thoroughly and professionally cleaned.
 Soil weakens the fabric
 Fabric & leather protection service
 Child & pet friendly 
 No job to small
Book a quote
"All I can say is WOW… we have loads of upholstery in our offices that we would just wipe down every so often, not realising how dirty they were. With thanks to Island Carpet Cleaning, they now look amazing and often catch the eye of our customers, who have been commenting on how good they look. Many thanks and see you in the new year!"
Hard Floors
Island Carpet Cleaning Specialists can provide the level of deep cleaning to rejuvenate your floor coverings. We are always happy to come to you and carry out a free test patch on your hard flooring, so you can get a rough idea of the results that we can achieve. Here are some of the flooring we can clean:
Vinyl composite tiles
Amtico and Karndean
Linoleum Rubber PVC
Safety Flooring
Ceramic Terracotta
Slate Marble Limestone
Travertine Terrazzo Wood
Stone
Altro safety flooring
"Thank you Island Carpet Cleaners for the excellent and prompt service response to emergency requirements at the surgery. 1st class job!"
End of Tenancy:
Thorough deep clean – before you move in or out
Cleaning of the property
Cleaning of the carpets
Domestic & Commercial
Fully trained and insured technicians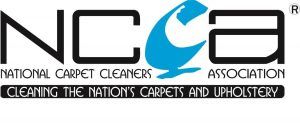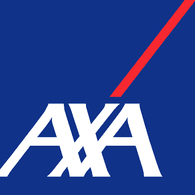 who we work for;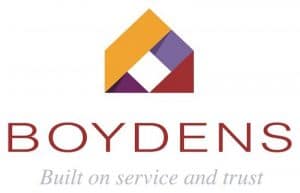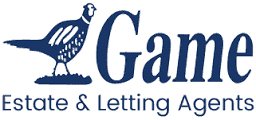 "At Marfleets we have been very impressed with the quality of work and service Island Carpet Cleaning have given not just to us, but to all our customers over the years.  We would strongly recommend them for all your carpet & upholstery cleaning requirements."
"I am writing to express my sincere thanks to you for the professional way you cleaned our carpets. Having had first class experience of your efficiency, I am proud to be able to refer you with confidence. Thank you once again for your hard work."
"At East Bergholt Sports Centre our Reception area has mixed use – customers with muddy shoes, food and drinks consumed and the carpet was looking dirty and smelling stale. We had our carpets cleaned by Island Carpet Cleaning, who ensured it looked great and dried very quickly. It removed the damp smell and numourous stains (including those we did not expect to lose)."
Island Carpet Cleaning have been serving our customers all over Essex and Suffolk for over 18 years now. They are always so accommodating and the quality of their work is second to none.  Their knowledge and professionalism to our customers and to us is outstanding. We would willingly recommend them to any future customers for all commercial, domestic or end of tenancy Carpet Cleaning.
"5 ***** service
Matt and Alex are a great team, could not be happier with the service provided, The team worked to a very high efficient standard. Would highly recommend to others and will definitely be using then again. Thank you so much."
"Thank you Island Carpet Cleaners for the excellent and prompt service responding to emergency requirements at the surgery. 1st class job!
"I would like to thank you for the job well done as usual, despite the hard use that some occupants seem to have given the property. I look forward to dealing with your company again in the future"